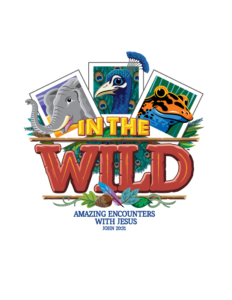 June 2019 VBS – 6/23-6/27 – 6:00PM – 8:30PM nightly. Registration & hotdog meal will begin on Sunday, June 23th at 5:00.
Gas up your all – terrain vehicle and join us in the wild. Kids will begin each day at the Bull Frog Bog (Sanctuary). From the Bull Frog Bog, kids will gather at the Watering Hole where they will be equipped to focus on Jesus. Kids will learn that Jesus is the Messiah the Son of God, and when we trust in Jesus as Savior and Lord he forgives and gives us eternal Life. Each day kids will make crafts, play fun games, enjoy tasty snacks, sing cool songs, and learn about missions. Register at (VBS Child Registration Form or VBS Adult Registration Form). Email registration forms back to Nancy McAvory at gsbcvbs@gmail.com. Kids will receive a free backpack.
Kids Under Construction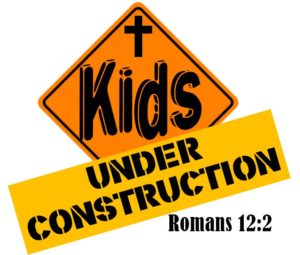 KUC is a brand new Wednesday Night children's ministry for ages 4-12. Our goal is to use God's Word as a firm foundation in building up our kids with Biblical principles and equipping them to spread the Gospel of Christ to their friends and families. We use crafts, music, and other activities that mimic "big" church. Join us on Wednesday at 7pm.
This ministry is based on Romans 12:2: And do not be conformed to this world, but be transformed by the renewing of your mind, that you may prove that the will of God is, that which is good and acceptable and perfect.
AWANA is a world-wide children's ministry which focuses on scripture memorization, as well as incorporates lessons, music, and games.
AWANA stands for "approved workmen are not ashamed," which comes from the key verse of 2 Timothy 2:15, which says "Do your best to present yourself to God as an approved worker who has nothing to be ashamed of, handling the word of truth with precision."
AWANA is open to children of age 2 years through 5th grade. The calendar coincides with most school years, so it is not held during the summer. The 2016-2017 AWANA year will begin in September, with dates to be announced.
The costs associated with the AWANA program vary by age, and are as follows:
Puggles students (aged 2-3years)
T-shirt $11, back pack $9, and yearly fee $15.
Cubbies students (aged 3-4)
Vest $12, handbook $10, book bag $7, yearly fee $15.
Sparks Students (K-2nd grade)
Vest $11, handbook $10, book bag $7, yearly fee $15.
T&T students (3rd-5th grade)
Uniform $17, handbook $9, backpack $9, yearly fee $15.
AWANA meets on Sunday nights from 4:45pm to 6:30pm. (New year's packet will be available in the fall.)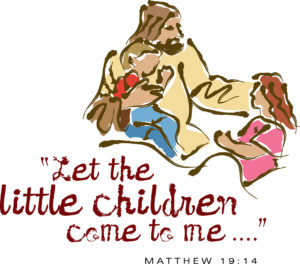 At Gourd Springs, we have a variety of classes and activities available for children of all ages. There are Sunday School classes for all children based on age group, typically in 2-year increments, meaning classes are Kindergarten-1st grade, 2nd-3rd, and so on. Each class is taught by a leader and a helper, and curriculum is bought from Lifeway and affiliated ministries, so all lessons are designed for your child's age group with appropriate stories, lessons, and activities.