Welcome to Gourd Springs Baptist Church website. We are excited that you have joined us and look forward to meeting you in person soon. God is doing amazing things here at GSBC. We are growing almost weekly, as God continues to work in the lives of people throughout our area. We hope you will come and see what all the excitement is about. Our church is reaching out in missions and evangelism like never before. We have a great ministry for children called: Awana and Kids Under Construction, a thriving youth ministry that meets twice a week, a men's ministry called: Band of Brothers, a lady's ministry called: Circle of Sisters, small group Bible studies, Sunday School every Sunday at 9:30am and morning worship at 11:00am. This church has vision. You will need to come and see for yourself all that God is doing through the body of Christ called Gourd Springs. I promise you that you will be glad you did. Hope to see you Sunday.
Visit our Facebook page for updates and live streaming services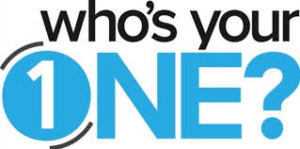 Imagine the impact if every Christian had ONE person they prayed for and shared the gospel with.
Who are you committing to pray for? Click on the logo for more information
Sunday Morning:
Sunday School 9:30 am
Worship Service 11:00 am
Awana Ministry 4:45 pm
Rooted Youth Ministry 5:00 pm
Small Group Bible Study 5:00 pm
Worship On Wednesday (WOW)
Rooted Youth Ministry 6:30 pm
Children's Choir Practice 7:00 pm
Wednesday Night Worship 7:00 pm
Adult Choir Practice 8:15pm