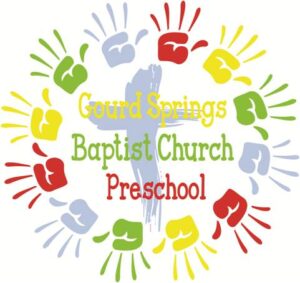 Drop-Off Policies:
Gourd Springs Baptist Preschool will start at 9:00 am.
Drop off will begin at 8:55am
Pick-Up Policies:
Pick-Up time is 12:30 pm.
After 12:45 pm a $5.00 late charge will be payable to the teacher; plus an additional $1.00 fee per every minute thereafter.
Children will ONLY be released to the parent or guardian,
or other authorized persons (other than parents)
listed on your child's registration form.
Please notify your child's teacher IN WRITING if someone
other than those listed will be picking up your child.
In the event of Children's Medical Report
Please note that each child is required to have a physical at the beginning of each school year signed by a licensed physician. It is due within 30 days of the start of school.
In the event of an emergency, please call the church office
at (910)-436-0276 to notify the school of who
will be picking up your child.
To ensure the safety of your child,
presentation of a photo ID will be required
before the child will be released.
2022-2023 Parent Handbook