How Do I Meet People?
Our church is not a place for spectators. It is a place for team members. Whether you are a five-year old child, a ninety-five year old grandmother, a busy mom, or a businessman with big responsibilities, we want you to be a part of our vibrant church community. Here is how you can learn, serve, and grow at this church.
Sunday School
Looking for something more? Are you looking to connect with people how are dealing with the same things you are? Then Sunday school is going to be great for you. We have Sunday school classes for all age groups with teachers that present the Word of God and members who desire to bring you into the community and walk with you in life.

Connect Class
Whether you're just visiting, a new member, or somewhere in between, the Connect Class will show you how to join God and His people in His mission at Gourd Springs Baptist Church. We trust you're here for a reason, and we want to help you get connected as quickly as possible. You'll have a chance to meet Pastor Ronnie, some of our church leaders, and other new members.
Children's Ministry
Each Sunday morning, children get to participate in their own classes. Bible lessons are taught in such a way that every child gets to participate and learn. Each of the class teachers is carefully screened and thoroughly trained in children's instruction.
AWANA
AWANA is a world-wide children's ministry which focuses on scripture memorization, as well as incorporates lessons, music, and games. AWANA stands for "approved workmen are not ashamed," which comes from the key verse of 2 Timothy 2:15, which says "Do your best to present yourself to God as an approved worker who has nothing to be ashamed of, handling the word of truth with precision." AWANA is open to children of age 2 years through 5th grade. The calendar coincides with most school years, so it is not held during the summer.
The 2020-2021 AWANA year will begin in September, with dates to be announced.
The costs associated with the AWANA program vary by age, and are as follows:
Puggles students (aged 2-3years)-T-shirt $11, back pack $9, and yearly fee $15.
Cubbies students (aged 3-4)-Vest $12, handbook $10, book bag $7, yearly fee $15.
Sparks Students (K-2nd grade)-Vest $11, handbook $10, book bag $7, yearly fee $15.
T&T students (3rd-5th grade)-Uniform $17, handbook $9, backpack $9, yearly fee $15
AWANA meets on Sunday nights from 4:45pm to 6:30pm. (New year's packet will be available in the fall.)
Rooted Youth
ROOTED is the Student Ministry of Gourd Springs Baptist Church. ROOTED is designed for middle and high school students (7th-12th Grade). We desire to see our students be in the world but NOT OF THE WORLD. Our Student Ministry is built upon the Absolute TRUTHS of scripture.Colossians 2:6-7 "As ye have therefore received Christ Jesus the Lord, so walk ye in him: ROOTED and built up in him, and stablished in the faith, as ye have been taught, abounding therein with thanksgiving."
We meet Sunday @ 4:45 and Wednesday evenings @ 6:30 pm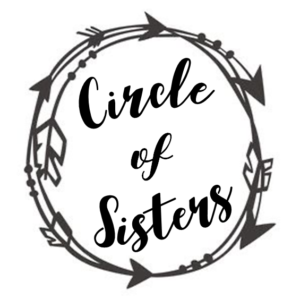 Circle of Sisters
Women's groups give the ladies in our church family special times of interaction. Our women's groups are times of Bible study, prayer (and, of course, food). These groups provide a refreshing discipleship opportunity for the women in the church. Meetings are held on the third Saturday of each month in the fellowship hall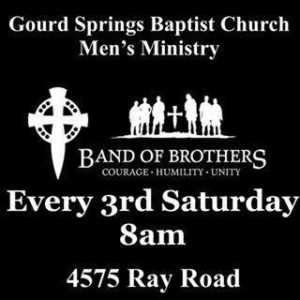 Band of Brothers
The men
's ministry at Gourd Springs is part of a larger organization called Band of Brothers, which
aims to bring men of all ages and backgrounds together to fellowship and grow together. Meetings include a time of prayer, praise, a lesson/study, and fellowship.
Meetings are held on the third Saturday of each month in the fellowship hall.
Carolina Faith Riders
Carolina Faith Riders is a Christian motorcycle ministry, where riders gather together for benefits, events, shows, rides, meals, and general fellowship.
Meetings are held on the second Tuesday of every month at 7:00pm.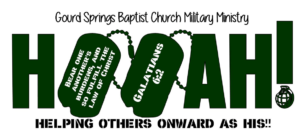 HOOAH Military Ministry
HOOAH stands for "Helping Others Onward As His" it is a ministry to support our military members and their families. We are here to support our military and their families with anything they may need from lawn mowing, baby sitting, help around the house or just to listen and any thing else we can help with. Our goal is to be the family for our military when they may be so far away from their own.